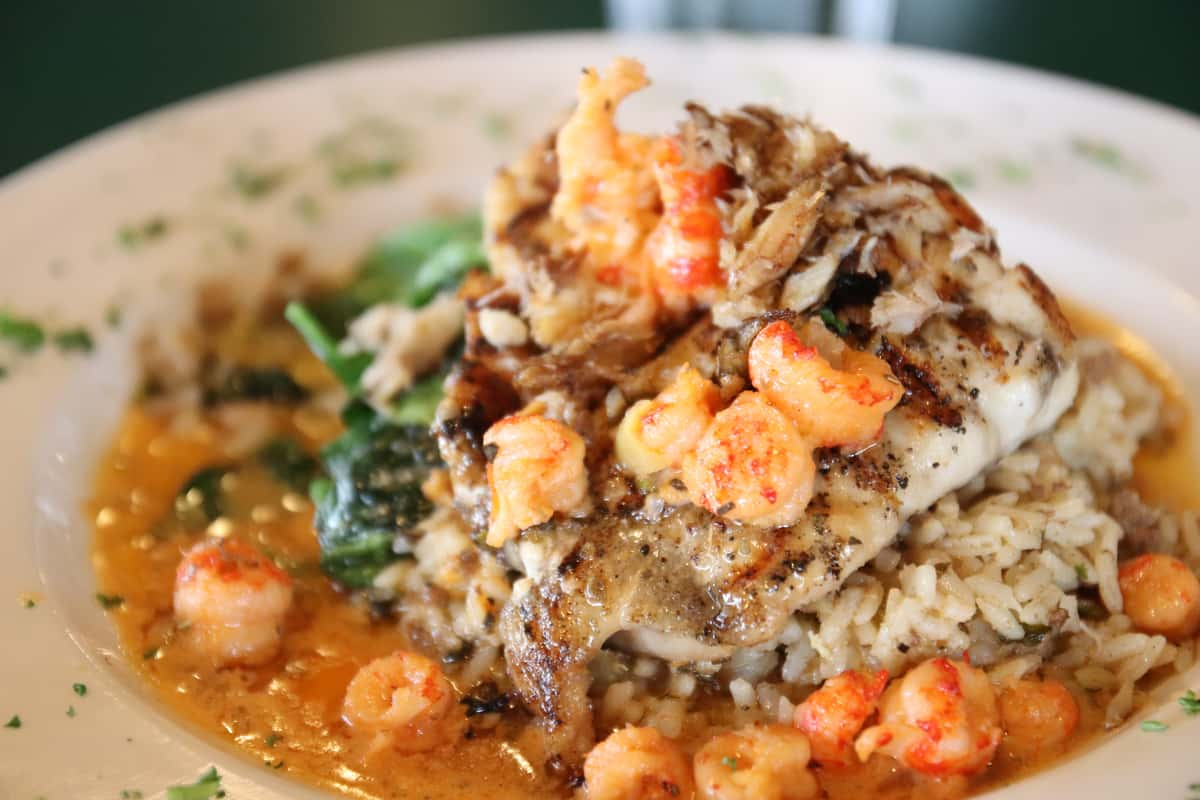 Four Corners of Flavor: The Unforgettable Experience at Louisiana Bistreaux in Atlanta
Four Corners of Flavor: The Unforgettable Experience at Louisiana Bistreaux in Atlanta
Get ready to take a culinary journey through the heart of Louisiana without leaving Atlanta! Louisiana Bistreaux, with its four strategic locations - Buckhead, East Point, Perimeter, and Decatur - is your passport to explore authentic Cajun and Creole cuisine, complete with live jazz music, private dining options, and much more.
Louisiana Bistreaux: Bringing the Bayou to Atlanta
At Louisiana Bistreaux, we take pride in serving delicious, traditional Louisiana fare with a twist in a fun and festive setting. Whether you're a seasoned Cajun cuisine lover or new to the vibrant, zest-filled dishes, our menu will leave you craving more. From flavorful gumbo and crawfish étouffée to comforting jambalaya and southern fried chicken, every dish is a flavorful tribute to the culinary legacy of the Bayou State.
A Melody of Flavors in Buckhead
Nestled in the heart of Atlanta's uptown district, Louisiana Bistreaux Buckhead offers a lively atmosphere with live jazz performances to complement our mouth-watering Southern delicacies. Relish the beats of New Orleans while enjoying your meal, creating an experience that's much more than just dining.
East Point: A Food Haven Near Hartsfield-Jackson
Are you a business traveler looking for a quick, flavorful bite near the airport? Louisiana Bistreaux East Point, conveniently located near Hartsfield-Jackson International Airport, is the perfect spot to savor Louisiana's iconic dishes before or after your flight.
Perimeter: Perfect for Private Dining and Special Occasions
Looking for a unique dining experience for your next celebration or corporate event? Louisiana Bistreaux Perimeter has got you covered. With our private dining options, you can enjoy intimate meals and engage in warm conversations, all while indulging in our sumptuous spread of Southern cuisine.
Decatur: Where Locals Love to Dine
In the vibrant neighborhood of Decatur, our Louisiana Bistreaux outlet has become a favorite among locals. Swing by to enjoy our specialty dishes, groove to the live jazz, or simply to unwind after a long day with our range of craft cocktails and wines.
No matter where you are in Atlanta, a Louisiana Bistreaux is nearby, ready to serve you a slice of the Big Easy. Savor the essence of New Orleans in each bite, enjoy the soulful rhythms of live jazz, and cherish the genuine Southern hospitality that we offer. Business traveler, local diner, or celebrating a special occasion - Louisiana Bistreaux has a place set just for you.